Wonders of
We're hosting works of Valerio Li Vigni, architectural photographer and contributor to UNESCO World Heritage Centre.
Valerio Li Vigni, master of HDR photography

The Italian Valerio Li Vigni is one of the most experienced HDR photographers, so when he shows a new photo gallery, you sit up and take notice. He's widely famous for his particular technique applied to photographs and recognisable by his soft and light touch. This time he offers us his vision of York's streets in an exhibit held at the ELC, the well-known international school of the city of the Shambles: throughout its premises we can admire a selection of works where the historical city centre is caught as never before.

Whenever we meet him, he's always telling us the same story: "I just want to catch memories not reality; I want to take pics of what we got stuck into our brains after a long time. Memories are dreamier and rich of emotional elements, while a look to the real world could be colder and much less fascinating." I know him since the end of 90s, but he's never changed his point of view: he keeps saying that it's not for chance that we are often disappointed coming back a second time to a place we loved and whereof we cherish fond memories, as our inner image is better than reality. "There are many realities but just one memory and my aim is capturing it and holding inside my photos".

But it's not just a philosophical vision; he knows how the best cameras are not even remotely close to our eyes perfection and how we must aid our photo gears in getting closer to what our eyes usually see and record. "HDR often is the only option as cameras are poor in detail and versatility; what's more, flashes, rather than being handy, could ruin the feel, flattening subtle lights, shadows and textures".

HDR photography is challenging enough, requiring both precision and artistry to create. It's quite easy to boost HDR in a way that gets fake images with unacceptable distortion of shape and colours. Valerio's touch doesn't fall into this kind of mistake: his photos are always real, pleasantly real, but real, you cannot say "It's a fake" but "I'd have wanted to be there that day" or, as happened at the exhibit, "I'm mesmerised, Valerio never ceases to amaze me".

If you've ever watched Valerio works, you know he's that rare combination of expert technician and artist. He's systematic and leaves nothing to chance, yet his finished images sparkle with clarity and authenticity. In this case, processing is "critical," he says, "to represent color balance of the key features correctly and represent the ambiance faithfully, but still give everything that HDR `kick.'"

Valerio Li Vigni is a an example of the very few existing HDR masters. When you want listing photographs that kick it up a notch, call him. He's a particular skill in Real Estate, Architectural and Landscape photography.

Exhibition: ELC - 5, New Street - York - Free entrance Mon-Fri

Dory R. - Photography Weekly
2/2011




Detail and Memory
The list of World Heritage Sites, where Italy is the most mentioned in the world, is enriched by photographs of Valerio Li Vigni, who works in collaboration with the UNESCO World Heritage Center in Paris, and he says us: "The work that I do in HDR is almost always very slight, almost imperceptible." But, we might add, it gives the deserved beauty of those landscapes and monuments in danger.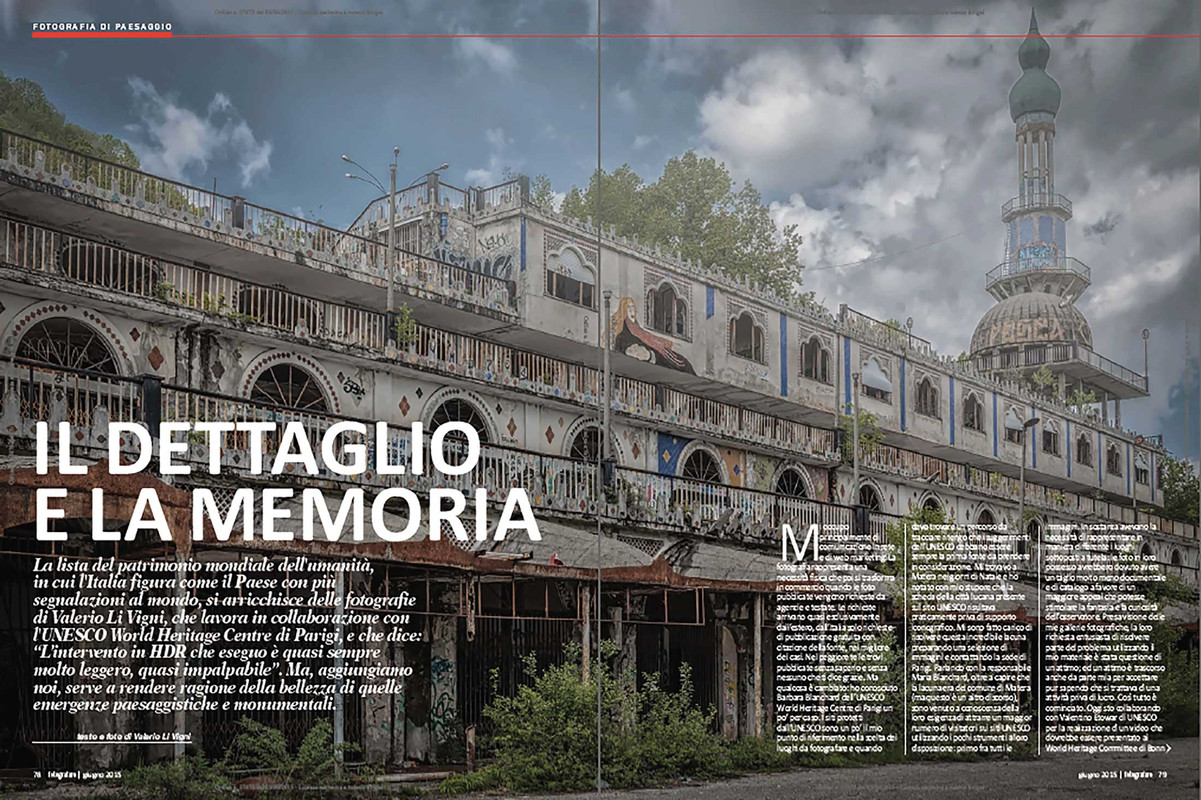 I deal mainly with network communication and web marketing; The photograph is a physical necessity which then turns on business when the photos are published by agencies and newspapers. Requests come almost exclusively from abroad, from Italy just requests for free publication with author mention at best; at worst you can find them published without knowing it and without anyone telling you thanks.

But something has changed: I met Barbara Blanchard of UNESCO World Heritage Centre in Paris by chance. The UNESCO-protected sites are a bit 'my reference point in choosing places to photograph and when I have to find a path to be traced I believe the UNESCO should always be the first source to be considered.

I was in Matera at Christmas and during the stay I noticed to my amazement that the related page on the UNESCO site appeared virtually free of iconographic support. I took charge of resolving this incredible gap preparing a selection of images and contacting the Paris office; talking with the manager Maria Blanchard, well understood that the problem was the municipality (but that's another story), I became aware of their need to attract more visitors to the UNESCO sites using the few tools at their available: first of all the images. Basically they did need to represent differently the places under protection: the photos in their possession should have had a cut much less journalistic in favour of a greater appeal that could stimulate the imagination and curiosity of the observer. Having looked at my photo galleries, their enthusiastic request to solve the problem using my material was a snap; and a moment is spent also on my part to accept their proposal knowing that it was a no-profit business.

So it all started. Today I'm working with Valentino Etowar of UNESCO about the realisation of a video that should be presented to the World Heritage Committee in Bonn in July; this video will focus on Italian WHC sites through different pictures I made in recent years.

It 's always difficult to talk about themselves and the ways in which we operate, especially when they become habit and working tool; However, it is not difficult for me to identify what are my main guidelines, mainly because I'm always aware of their importance: detail and memory.

The detail is meticulous research of the cut or cutout that allows me to get images that are independent and completely autonomous from everything to which they are linked. Memory is the attention to the different representation of a place which must be closer to our preserved souvenir rather than its direct representation, even though technically flawless. Then I will explain what I mean.

From a technical point of view I've been working with Canon equipment and in recent years I have had all of the 5D-series camera bodies. The lens are currently limited to: a wide-angle Canon EF 14 2.8L II, an old but still satisfactory zoom Canon EF 28/70 2.8 L, a zoom Canon EF 2.8 L IS II 70/200 and a Canon EF 15mm Fisheye 2.8. Faithful companion is a Manfrotto tripod head with 55XPROB 804RC2.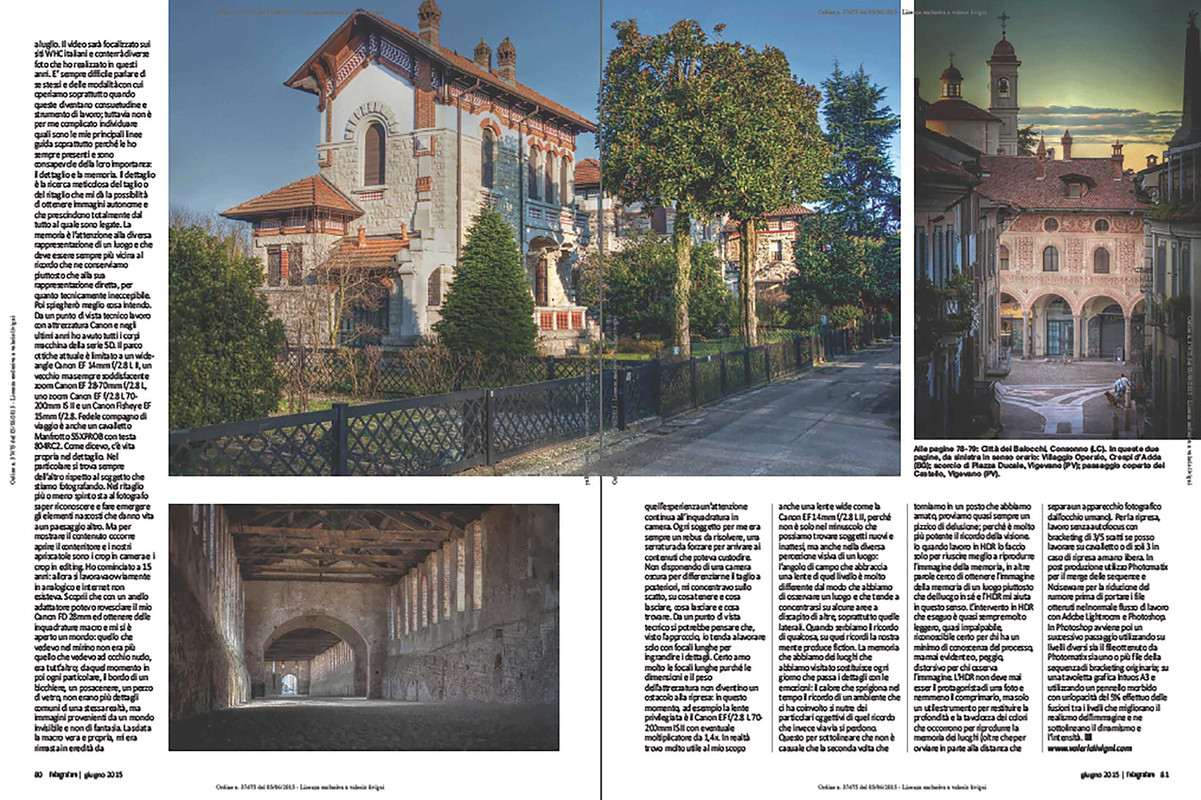 Detail
As I said there's life in details. Inside any particular there's other than the subject that we are photographing. Inside any detail the photographer can recognise and bring out the hidden elements that create a different landscape. But to show the contents we must open the containers and our openers are the crop in camera and the post editing.

I started when I was 15 and I obviously worked in analog and Internet did not exist. I found that with an adapter ring could overthrow my Canon FD 28mm macro and get new shots and I opened up the world: what I saw in the viewfinder was no longer what I saw with the naked eye, it was other; from then on every detail, the edge of a glass, an ashtray a piece of glass, were no longer common details of the same reality, but images from an unseen real world; reality and not fantasy.

Leaving the macro, I kept a legacy a new attention into the scene through the viewfinder. Each subject for me was always a puzzle to be solved, a lock to be forced to get to the content it could keep. Not having a darkroom, I had to concentrate on the shoot, what to keep and what to leave out, what to leave and what to find.

From a technical point of view you might think that, given that approach, I tend to work only with long focal lengths to enlarge details. Of course I love very much telephoto lens provided that the size and weight of the equipment does not become an obstacle to my shot: at this time my fav lens is a Canon EF 2.8 L IS II 70/200 possibly with a multiplier of 1 , 4x. To be honest I find very useful for my purpose too, a wide lens like the Canon EF 14 2.8L II, because it is not only in the tiny subjects we can find new and unexpected subjects but also in the different visual perception of a place: the corner of field that embraces a lens of that level is very different from the way we have of observing a place where we tend to focus on certain areas at the expense of other, especially the sides.


Memory
When we retain the memory of something, those souvenirs produce fiction. The memory that we keep of the places we visited, replaces the details with the emotions each passing day: the radiating heat of a souvenir which involved us, feeds itself with the details that gradually go lost. This is to emphasise that it is not accidental that the second time we return to a place that we loved, we feel almost always a hint of disappointment; because memory is much more evocative and powerful than reality.

When I work in HDR I try to reproduce that memory, in other words I try to get the image of the memory of a place rather than the place itself and the HDR procedure helps. The intervention in HDR that I do is quite often very light, almost impalpable, certainly recognisable to anyone who has a basic knowledge of the process, but never obvious or, worse, distorting the image for the viewer. The HDR should never be the protagonist of a picture and even the actor, but only a useful tool to restore the depth and the color palette needed to reproduce the memory of places (as well as to shrink in alleviating the gap between a camera and the human eye).

For shooting, I work without autofocus with bracketing of 3/5 shots if I can work with a tripod or 3 in case of handheld shooting. In post production I use Photomatix for merging bracketed pics and Noiseware for noise reduction before bringing the file in its normal workflow with Adobe Lightroom and Photoshop. In Photoshop then takes a further step by using on different levels the Photomatix file and one or more files taken from the original bracketing sequence; then on a Wacom tablet Intuos A3, using a soft brush with 5% opacity, I blend them trying to enhance realism of the image and increase dynamism and intensity.


Giovanni Di Miceli - Fotografare
6/2015
Leonardiana
A Museum Catalogue about Leonardo da Vinci - by Claudia Zevi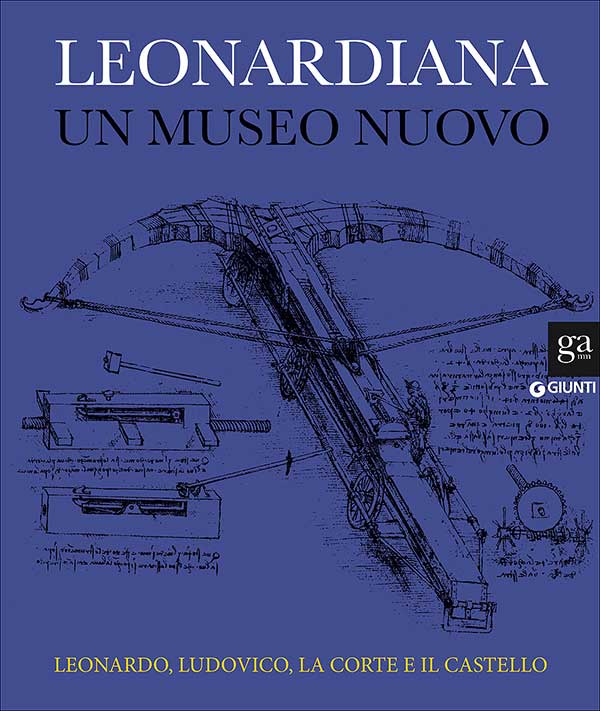 Photo content
9/2016

Giunti Editore - Leonardiana
Dimensions: 22x26cm, 208 pages - Language: Italian - ISBN / EAN: 9788809840317
Silkroad
A Hong Kong magazine published by Bauer, Asia's leading magazine publisher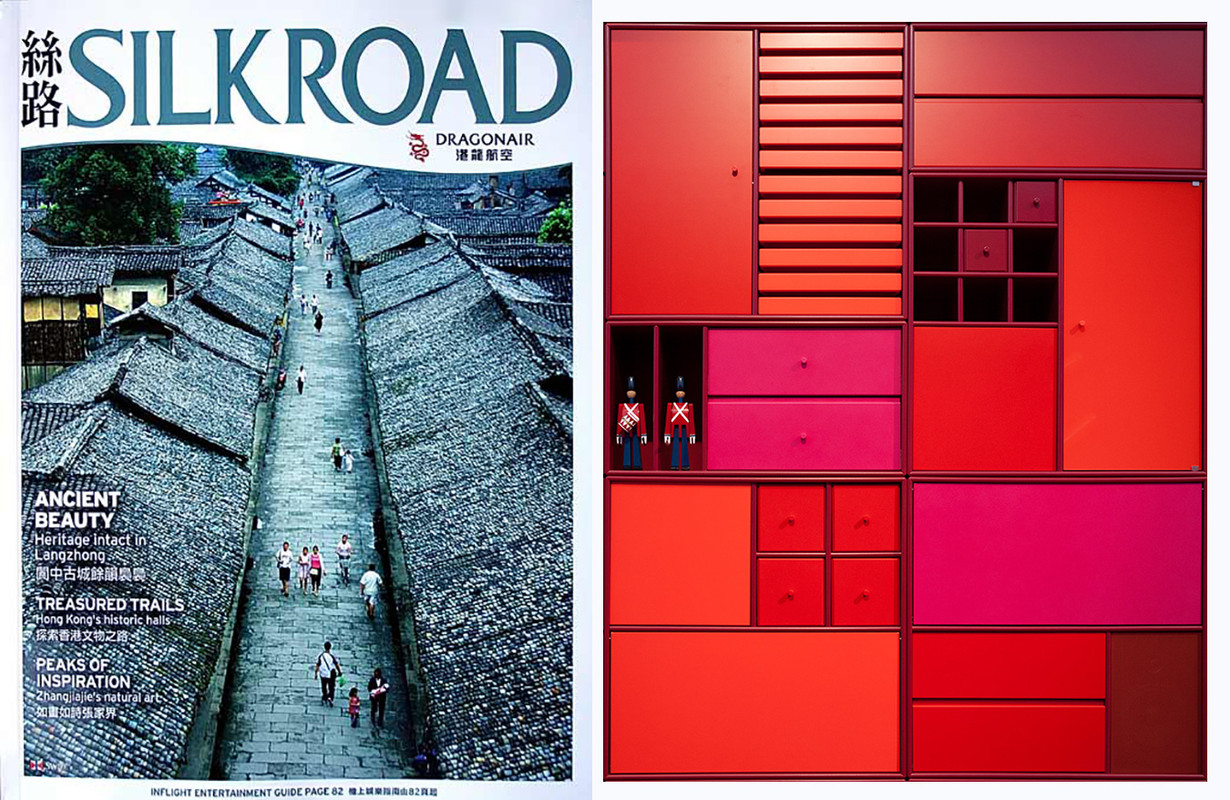 Photo from 2013 Milan Furniture Fair
11/2013



Politecnico di Milano University - Mantova branch
Chair of Unesco in Architecture and Preservation of Historic Heritage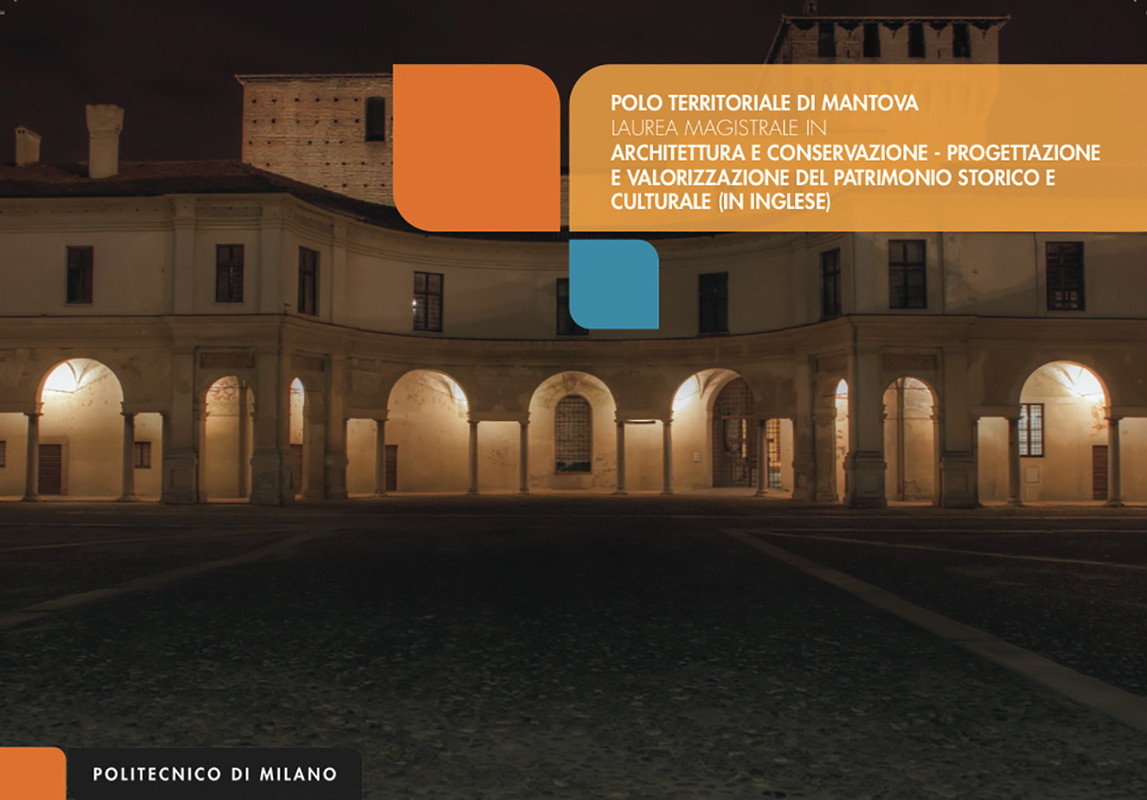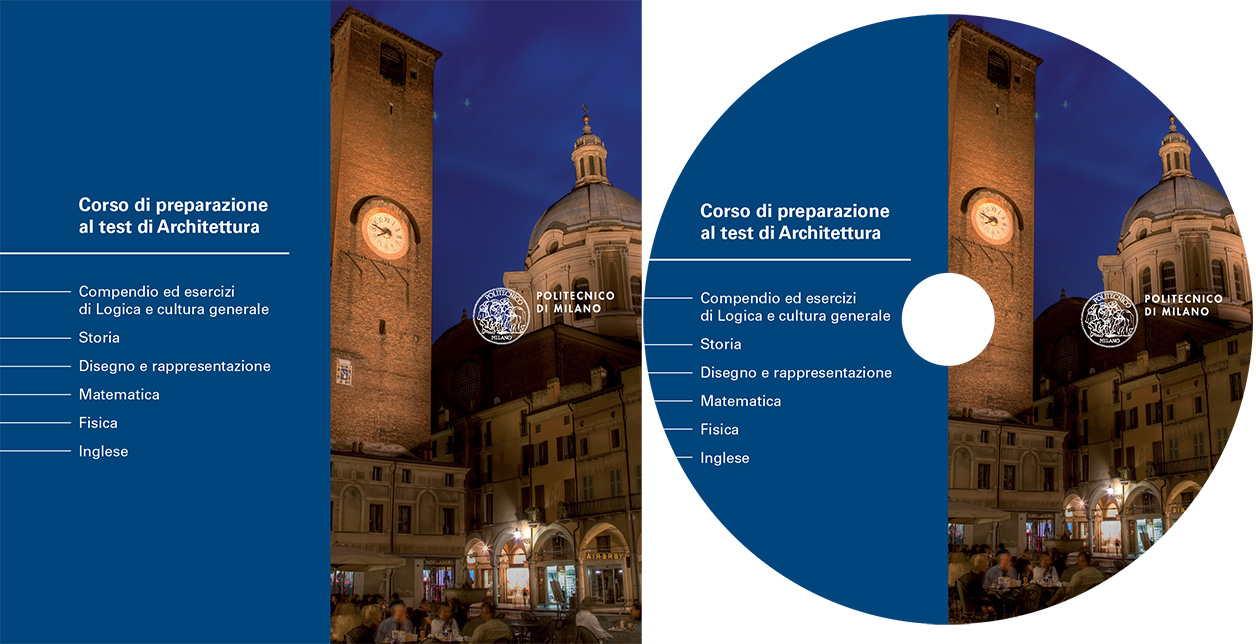 Photos from Mantova and Sabbioneta portfolio
2012



Future of Periodic Reporting: a UNESCO documentary
Periodic Reporting, a statutory requirement prescribed by the World Heritage Convention invites the States Parties to report on how they have implemented the Convention and where they have demonstrated the Outstanding Universal Value for which the site have been inscribed have been maintained over the period of time.
When the Second Cycle of the Periodic Reporting was closed, the World Heritage Centre collected feedback from some Focal Points and heritage experts to give their views and opinions on the exercise.
This video did intend to showcase their experiences on the future of Periodic Reporting exercise in the Europe region during the recent 39th session of the UNESCO World Heritage Committee in Bonn, Germany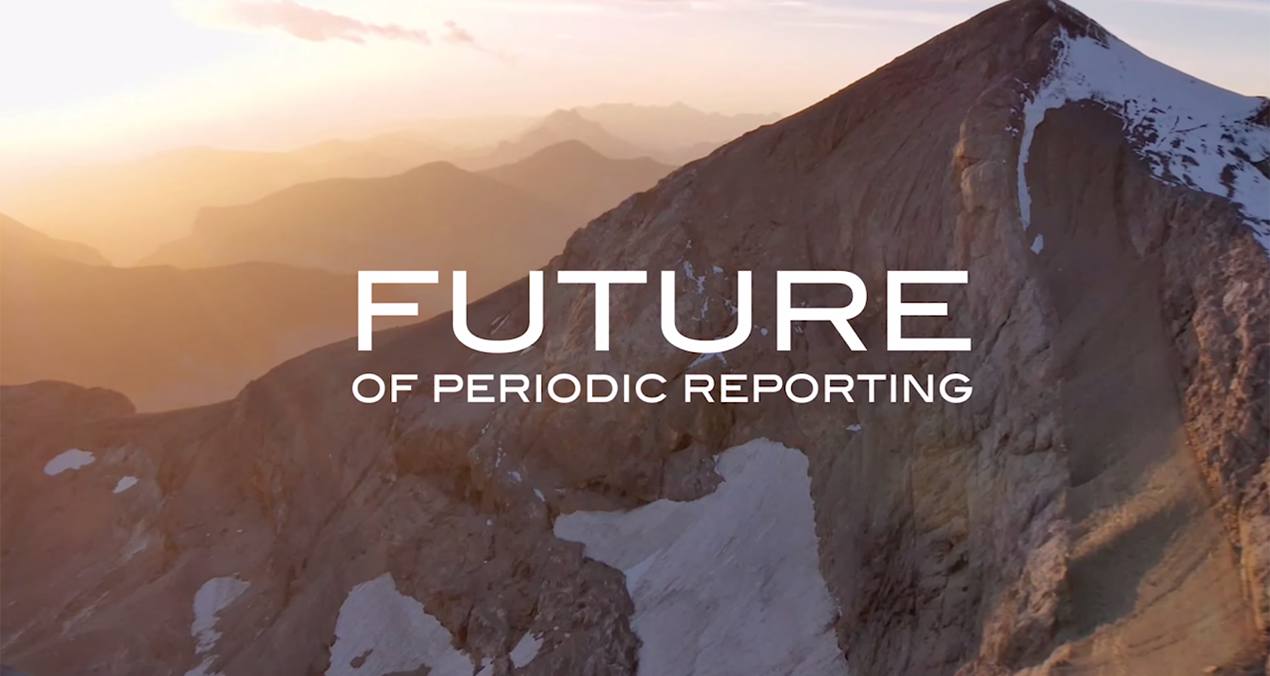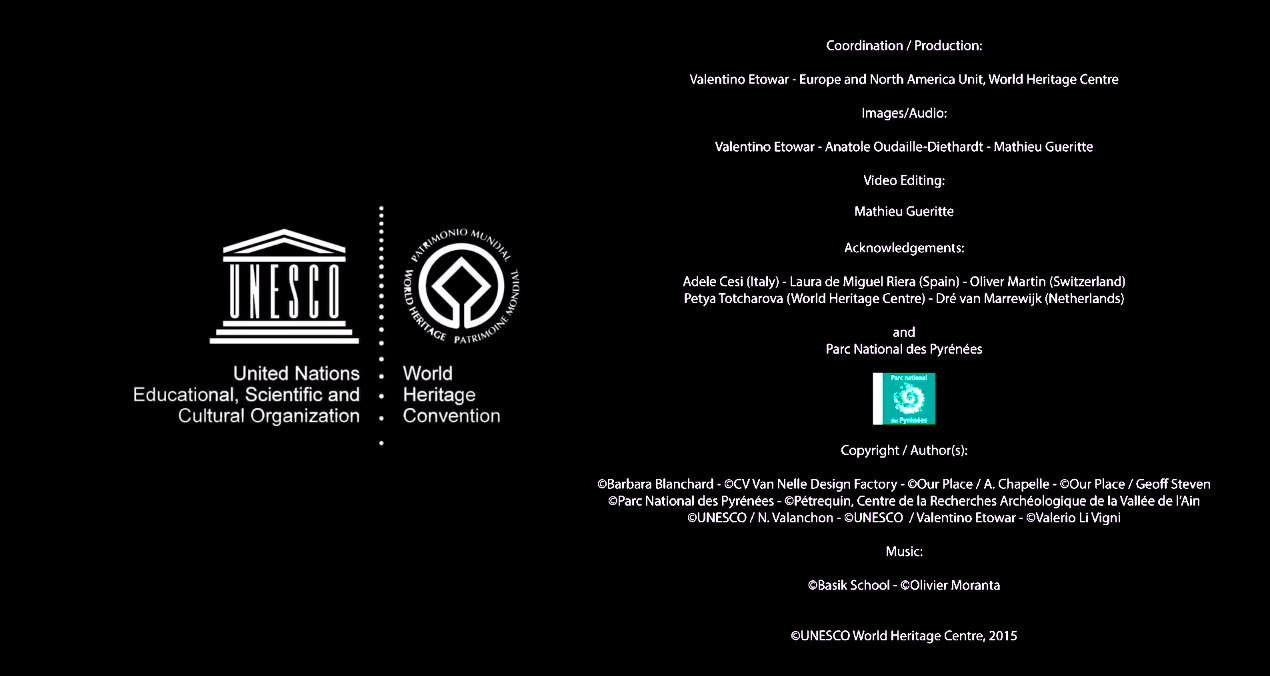 39th UNESCO World Heritage Committee
08/07/2015
Youtube
06/07/2015
Langhe-Roero and Monferrato, new photos on the UNESCO website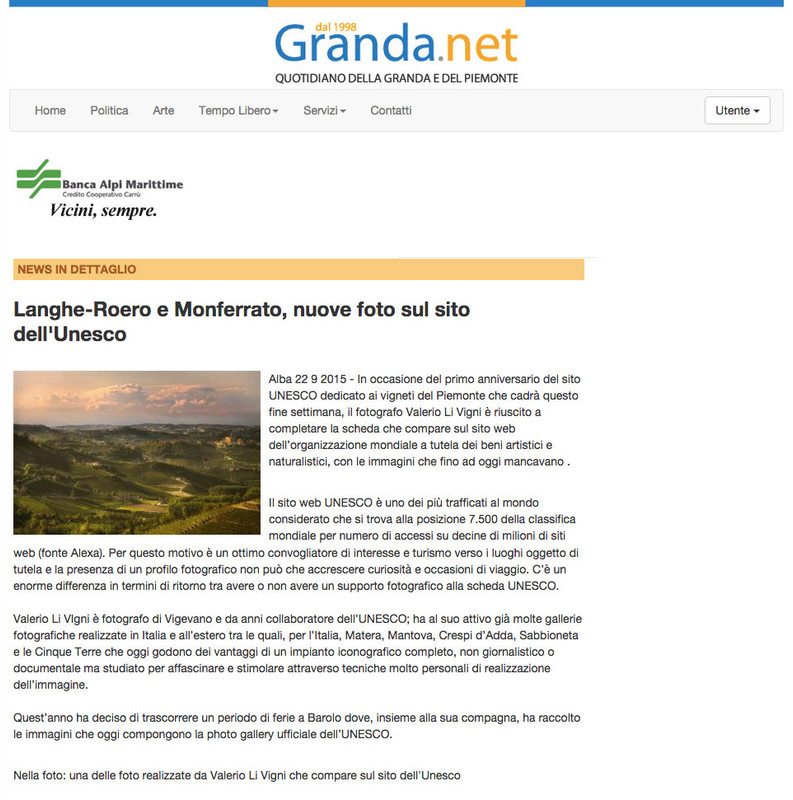 Granda.net - Quotidiano della Granda e del Piemonte
23/09/2015
UNESCO finished their website page about the Vineyard of Piedmont at last
The photographer Valerio Li Vigni succeeded to gather the missing images... just in time for the first initiative anniversary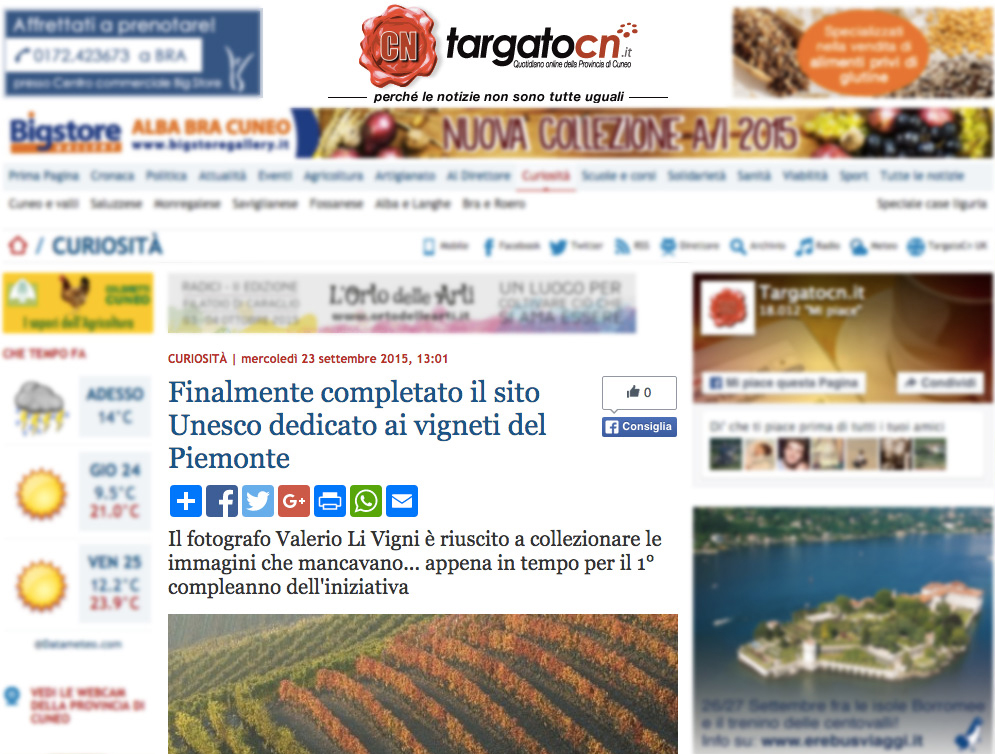 Targatocn
23/09/2015
Guest of the Mayor of La Morra Marialuisa Ascheri, celebrating the 1st Anniversary of the Inscription of the Vineyard Landscape of Piedmont in Langhe-Roero and Monferrato on UNESCO's World Heritage List.
Around one of the photos appearing on the UNESCO website: the cedar of Lebanon (cedar of God) at Annunziata, La Morra.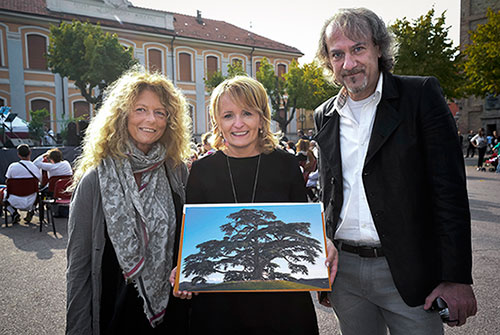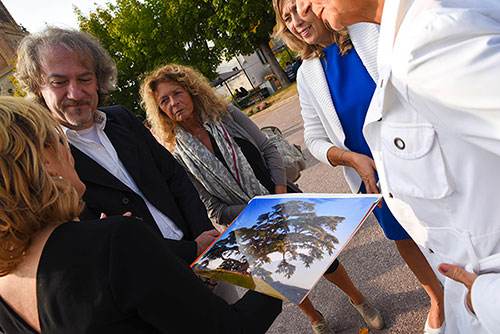 Photos by Edo Prando - P.M. Studio - www.pmstudionews.com
27/09/2015
International Conference on Risk Management for World Heritage
On the occasion of the 70th anniversary of UNESCO, the Czech National Heritage Institute is hosting an international conference on risk factors observed during periodic, annual or ad hoc monitoring, in the Czech Republic and abroad.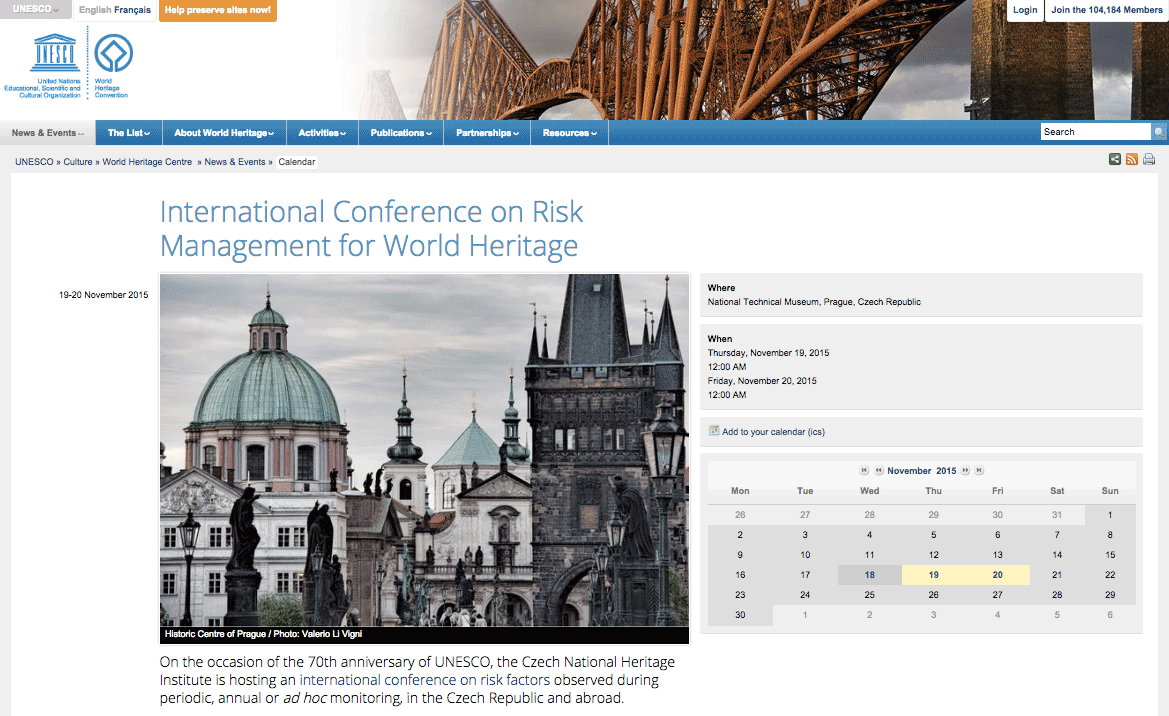 whc.unesco.org website
19-20/11/2015
COP 21
Mechtild Rössler, Director of the World Heritage Centre, highlights the importance of understanding climate change and its impact on UNESCO World Heritage sites.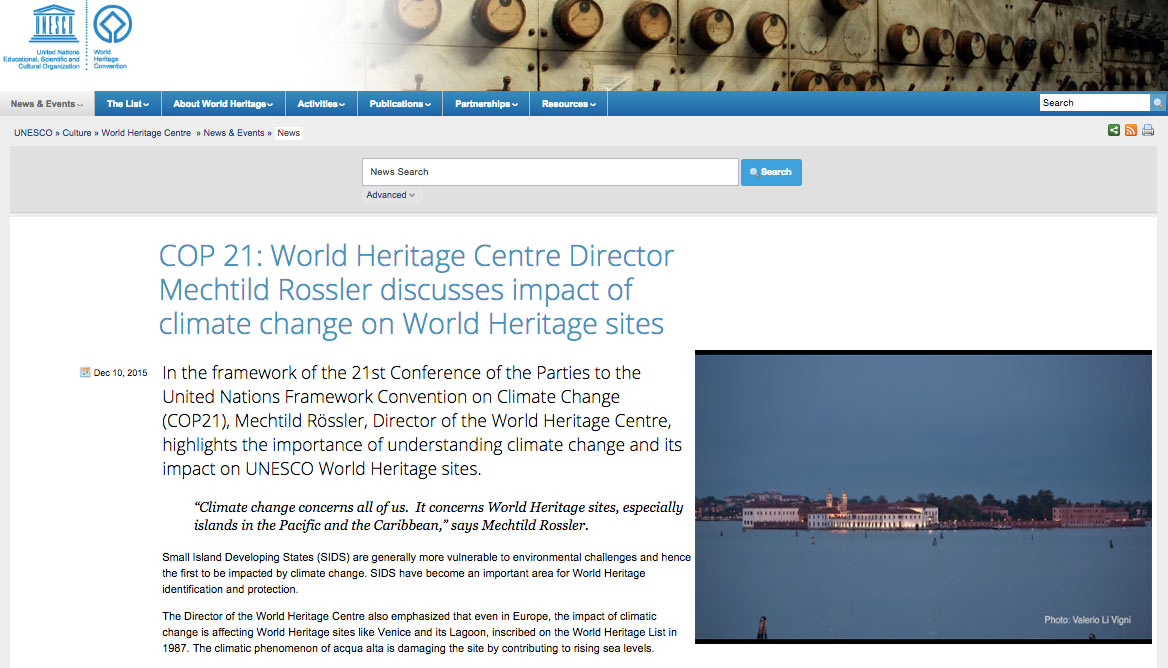 whc.unesco.org website
10/12/2015
The Utopia Place
Vigevano and its Leonardo: those drawings which reveal the shades of the Ideal Town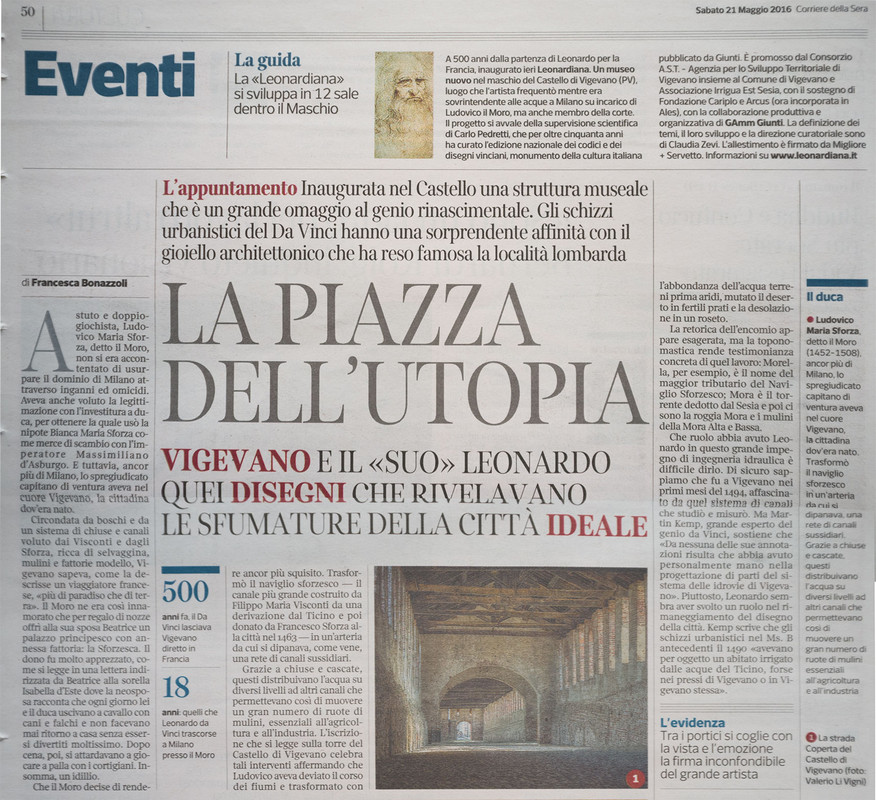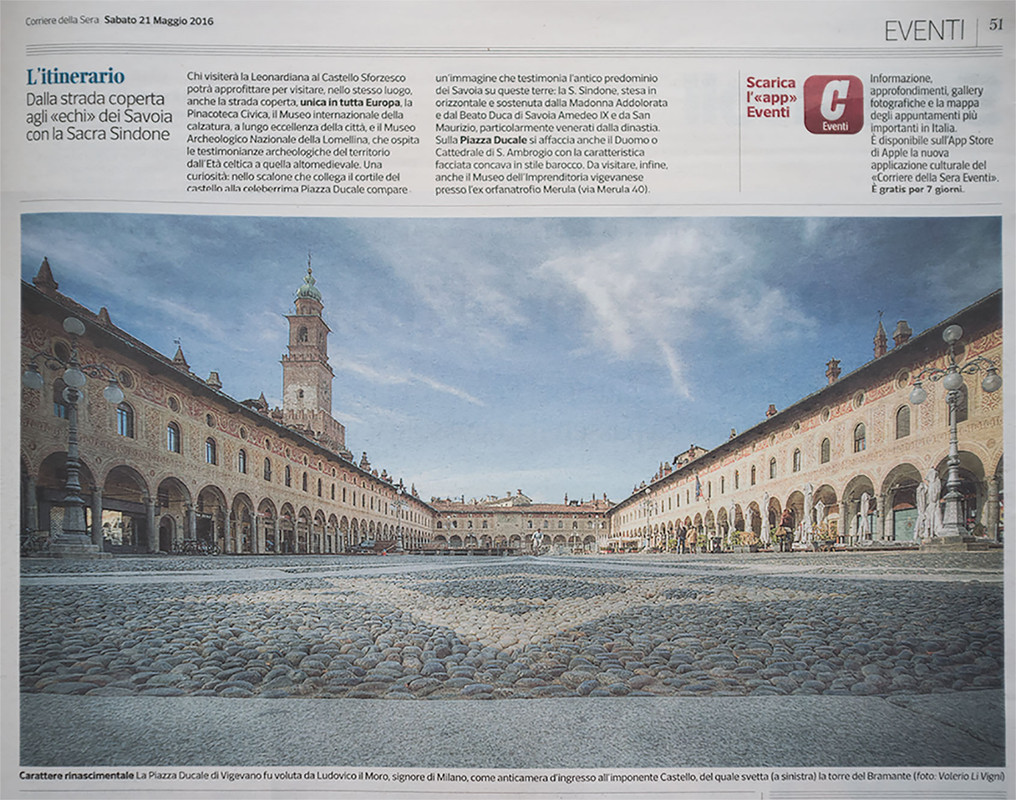 Corriere della Sera
21/05/2016
Matera on the UNESCO website at last
The Stones City has an important photo gallery thanks to Valerio Li Vigni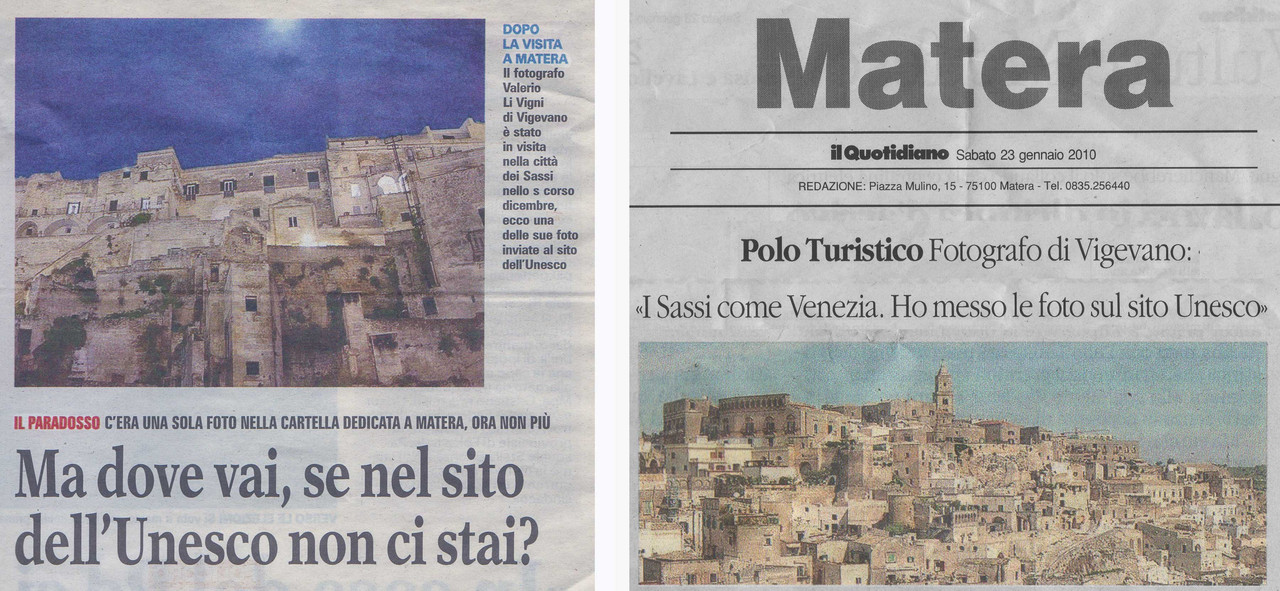 La Gazzetta del Mezzogiorno
26/01/2010
Il Quotidiano
23/01/2010
MiT
A Japanese business magazine published by Seitansha Corporation a Tokyo based publisher

Photo from Crespi d'Adda portfolio
06/2010



Irving Place Capital
Formerly known as Bear Stearns Merchant Banking, is a New York City-based private equity firm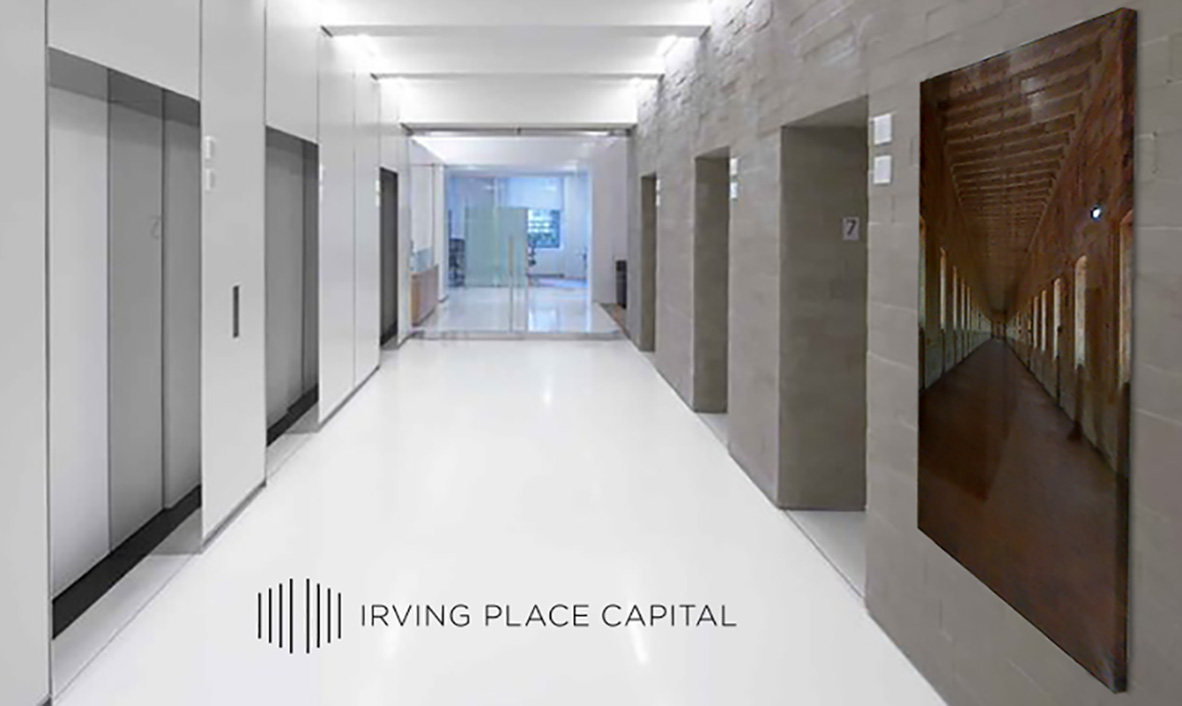 Photos from different portfolios hang throughout the Irving Place Capital headquarters
06/2013



Valerio Li Vigni, places and images
The UNESCO has chosen the Milanese photographer works, who lives in Vigevano for twenty years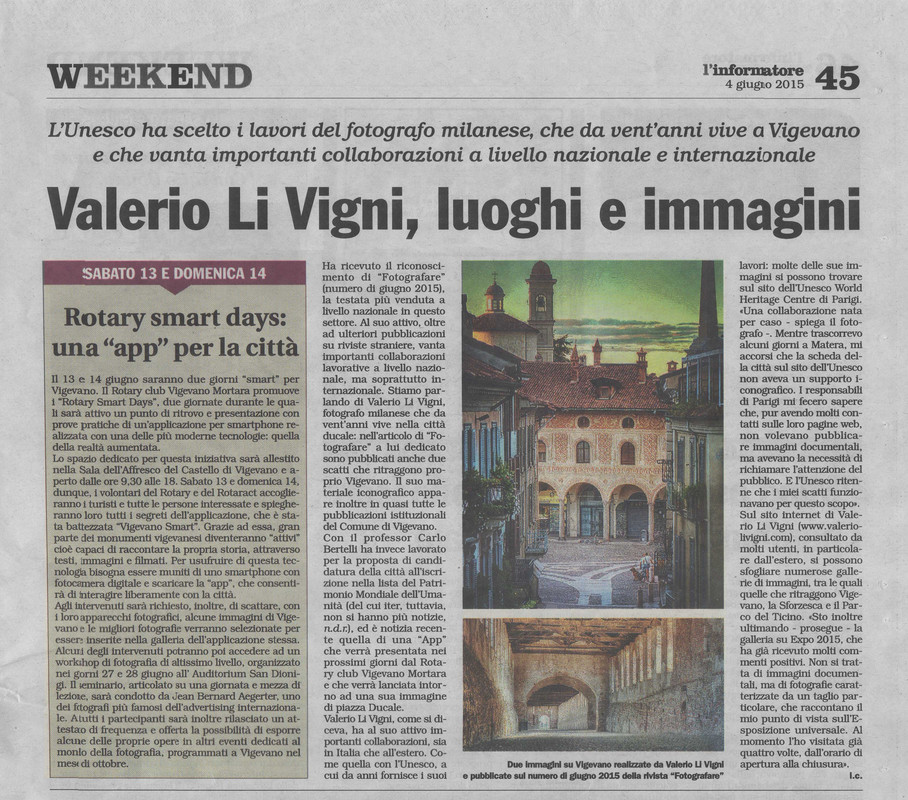 Ilaria Caresana - L'Informatore
06/2015



Vigevano Ideal Town
A photobook published by the municipality of Vigevano on the occasion of EXPO 2015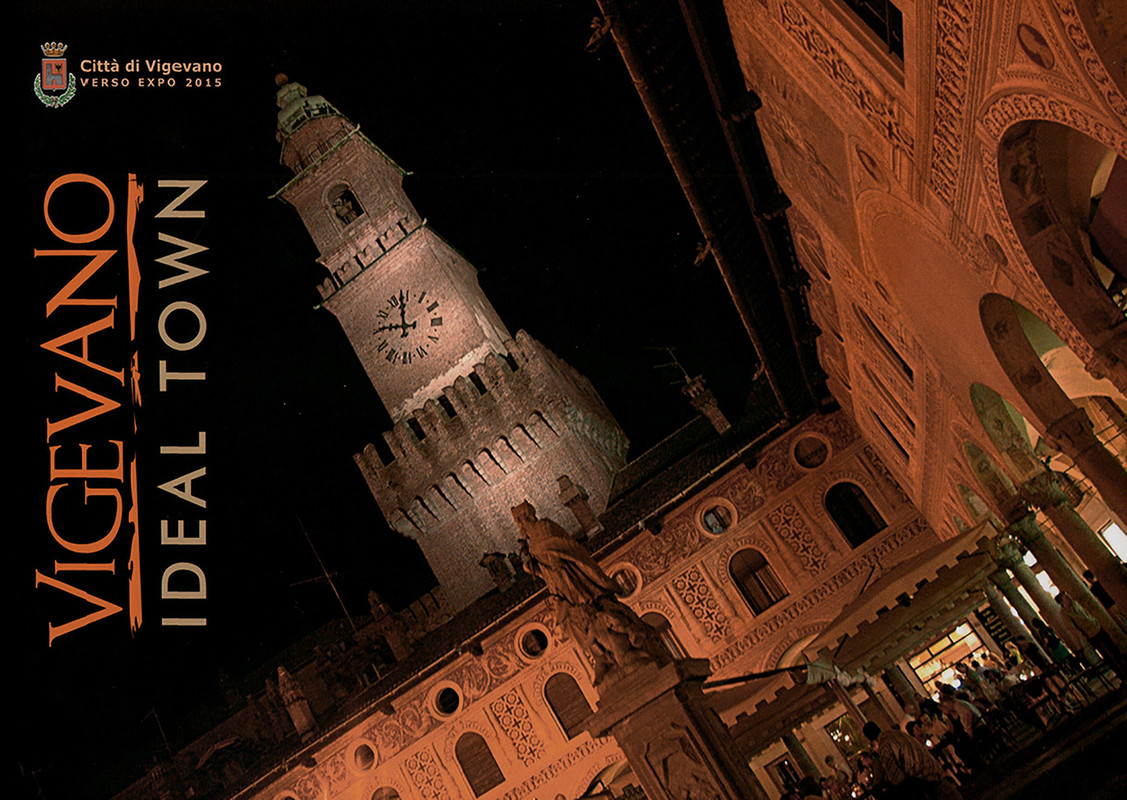 Many photos from Vigevano portfolio
05/2014



How to submit nomination proposals to UNESCO
Portal for tourists that offers tailor-made stays and packages managed by Regione Piemonte and Turismo Piemonte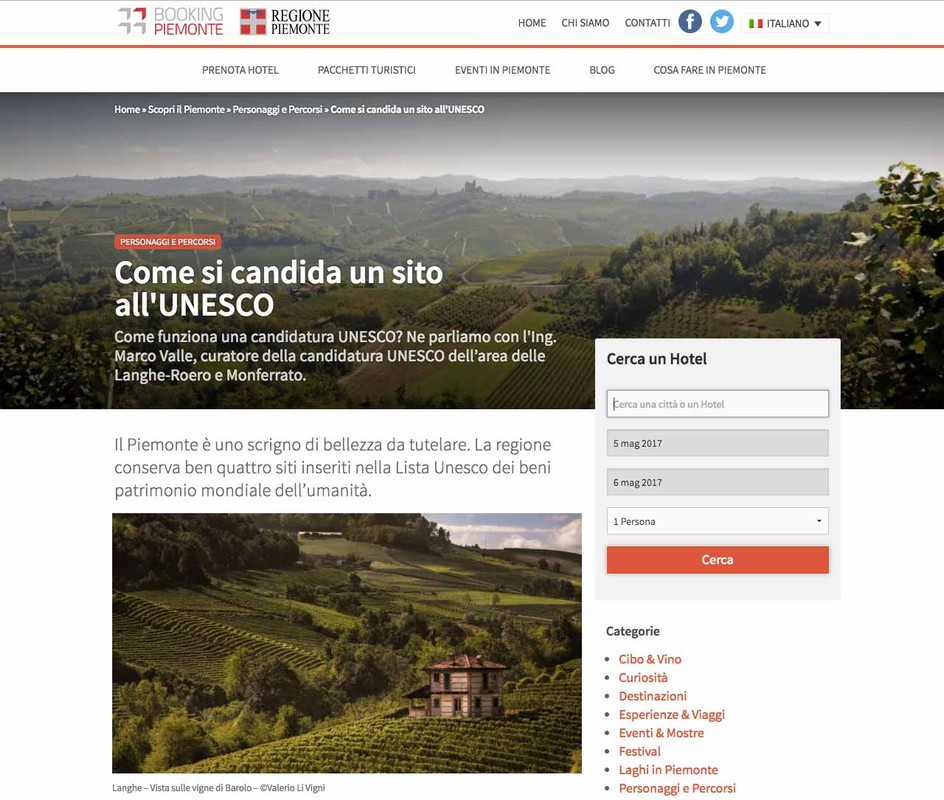 Photo of Barolo vineyard landscape
2016



Mototurismo
A leading magazine for bikers
Photo from Vigevano portfolio
03/2015



ADN Kronos
Italian news agency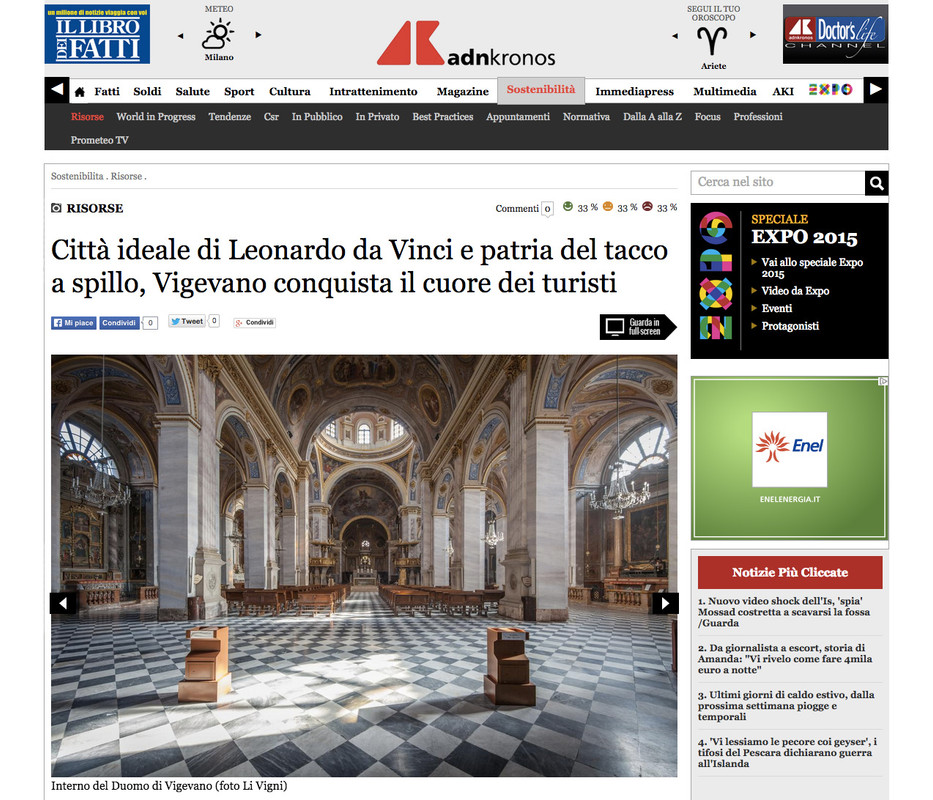 Photos from Vigevano portfolio
02/2015



Touring Club Italiano
A new Museum about Leonardo da Vinci in Vigevano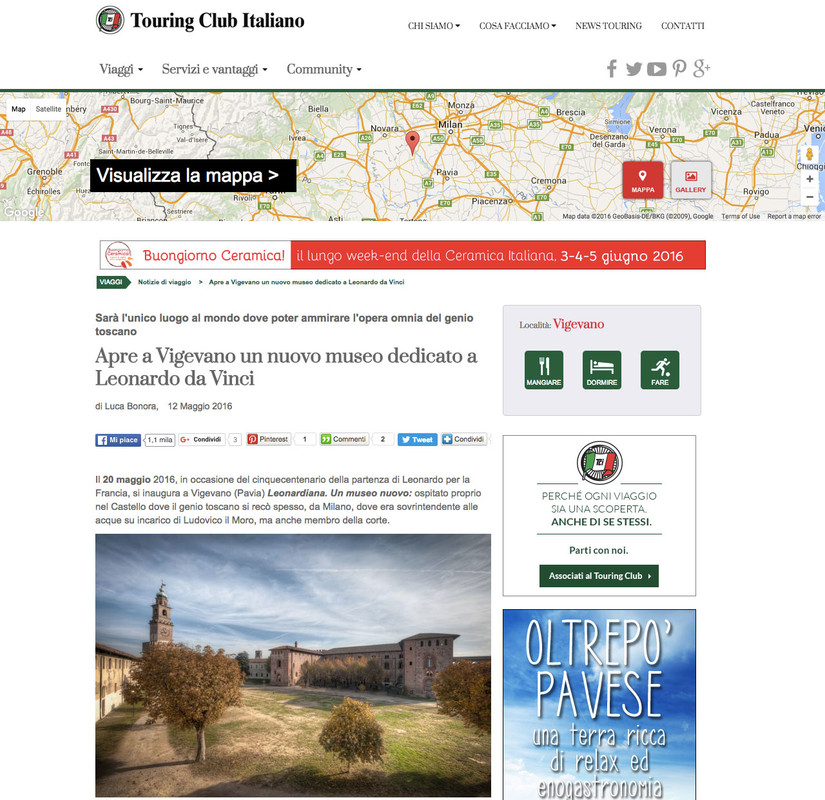 Photo from Vigevano portfolio
12/05/2016



Il Messaggero
Leonardo da Vinci, the impossible art gallery opens in Vigevano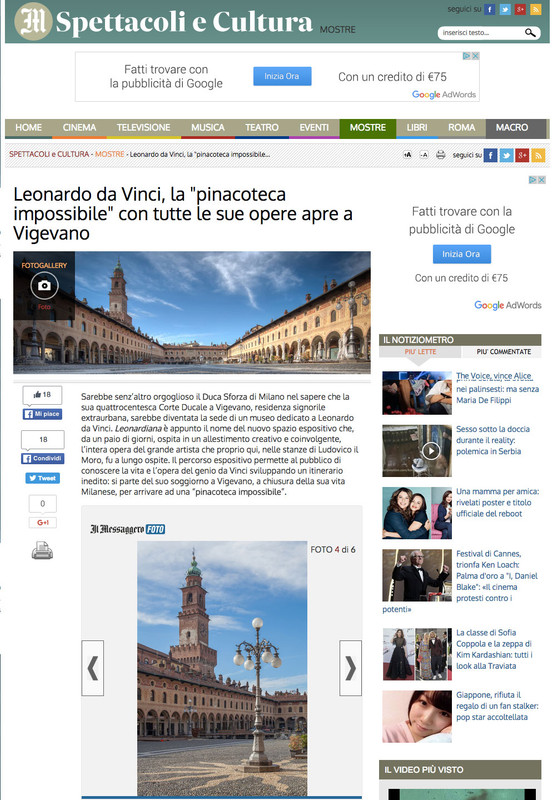 Photo from Vigevano portfolio
23/05/2016



EXPO 2015 & Italy, the Mice Guide
All the Italian destinations in the Expo year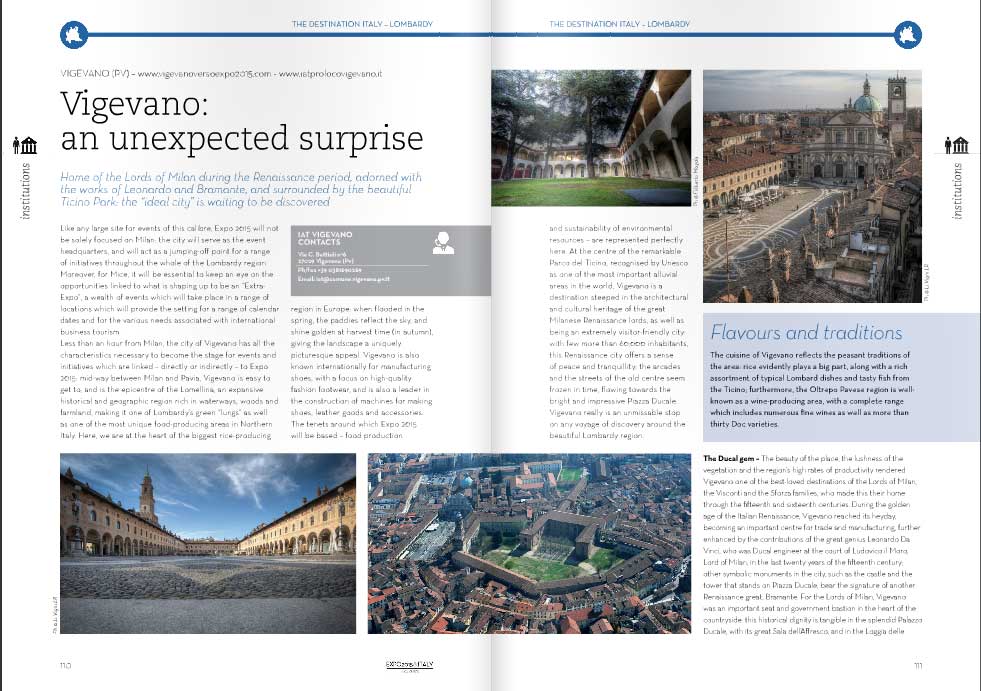 Photo from Vigevano portfolio
05/2015



Il Viaggiatore Magazine
Online magazine about travels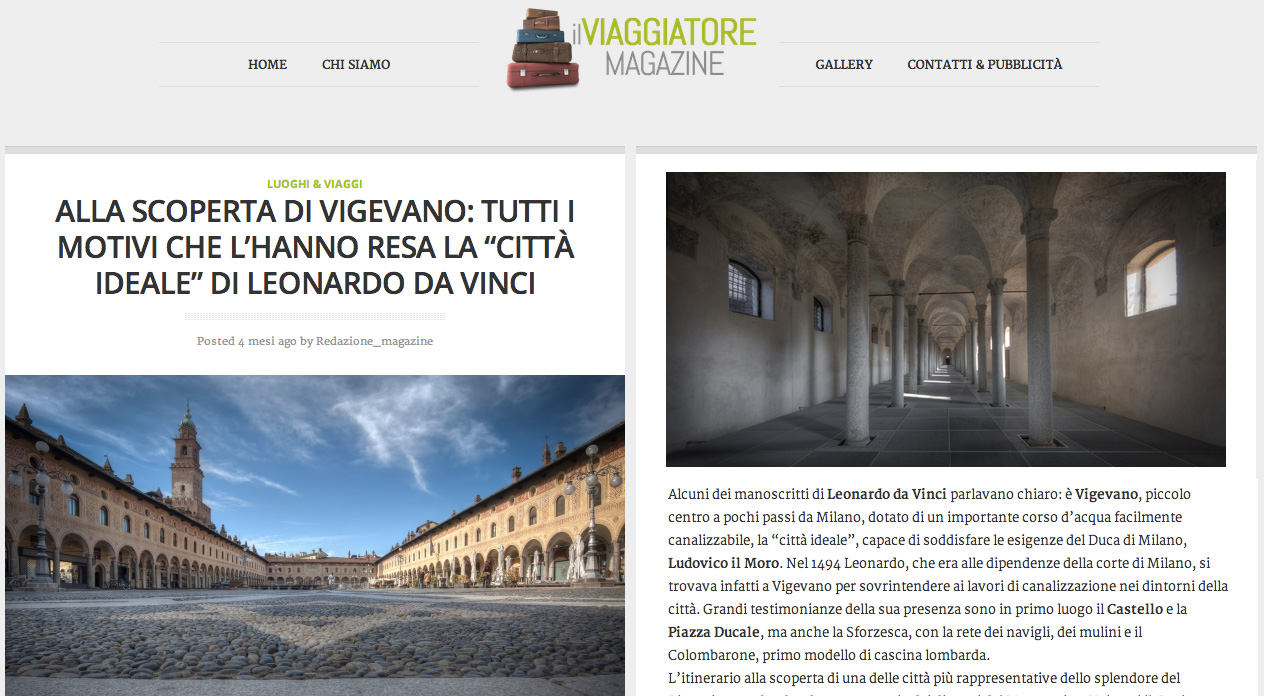 Photo from Vigevano portfolio
01/2015



OnuItalia
News on Italy at the UN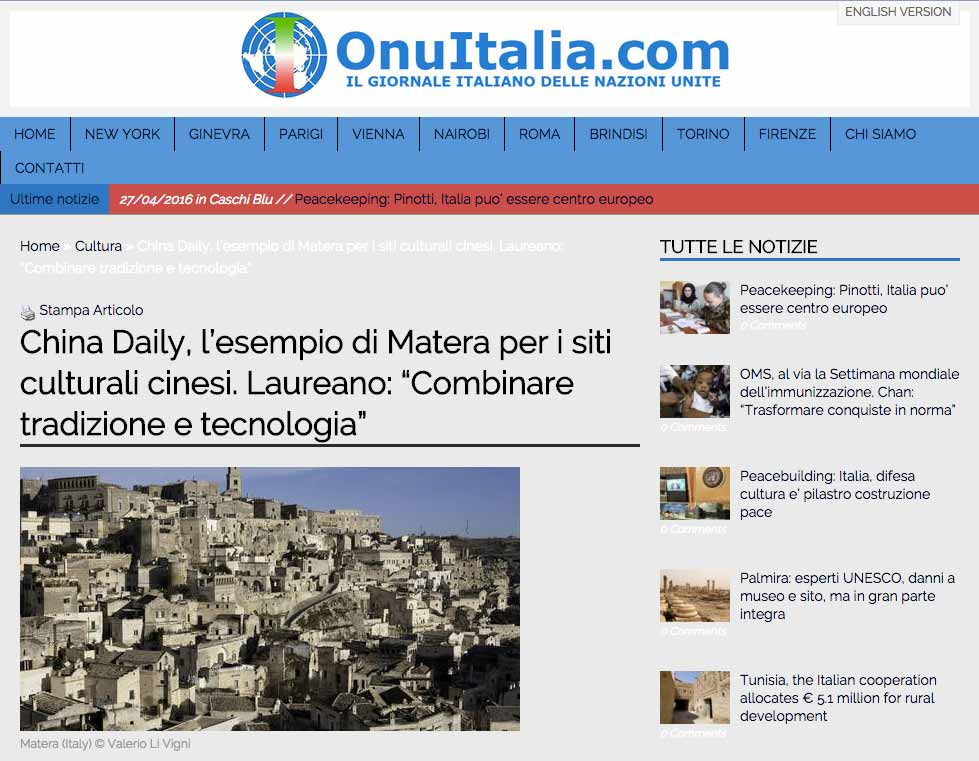 Photo from Matera portfolio
04/2016



Il mondo in tasca
Online magazine about travels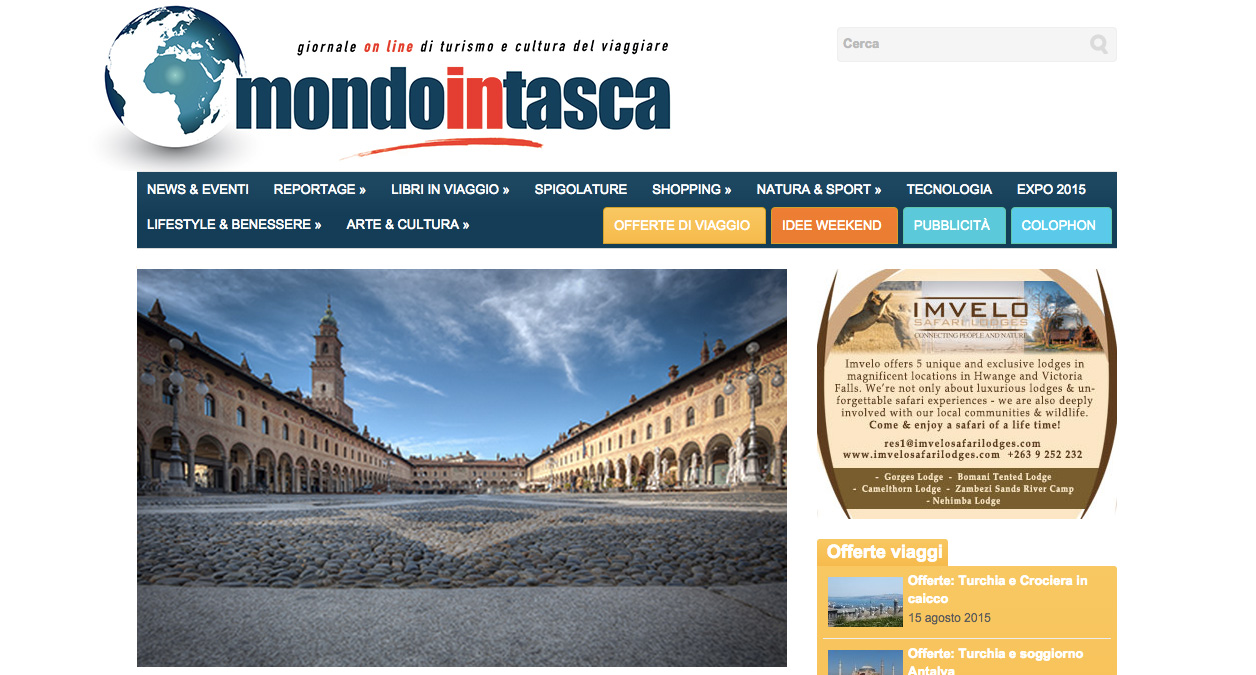 Photo from Vigevano portfolio
02/2015



Oggi
Vigevano - Leonardo at the Castle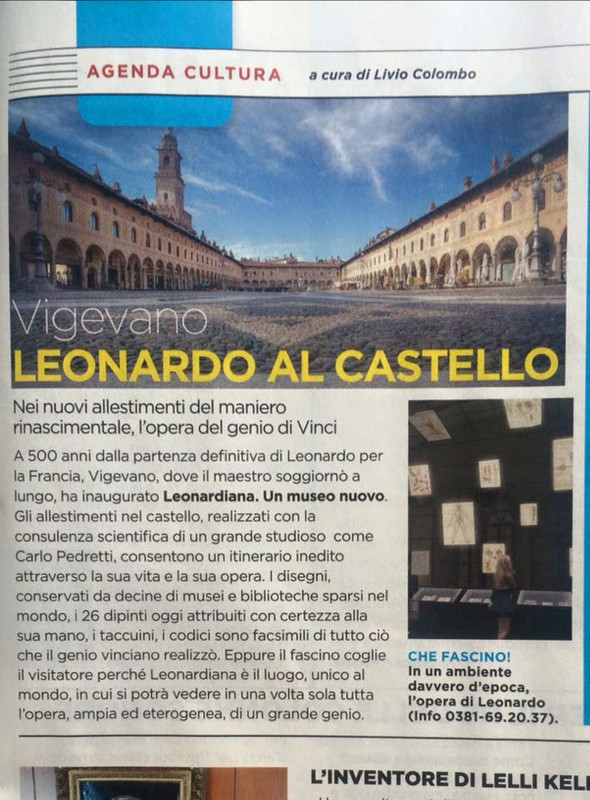 Photo from Vigevano portfolio
05/2016



GO oltre expo
Online magazine about Lombardy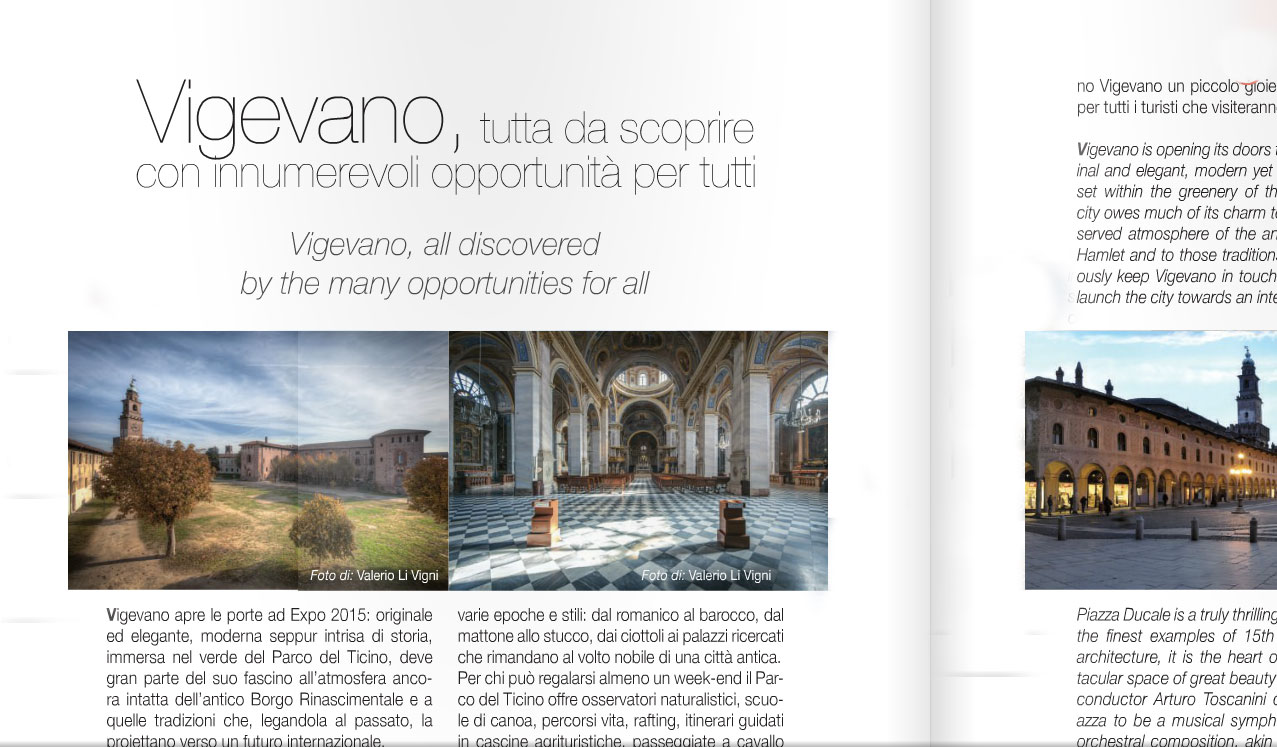 Photo from Vigevano portfolio
04/2015



Ondetour
Online magazine about travels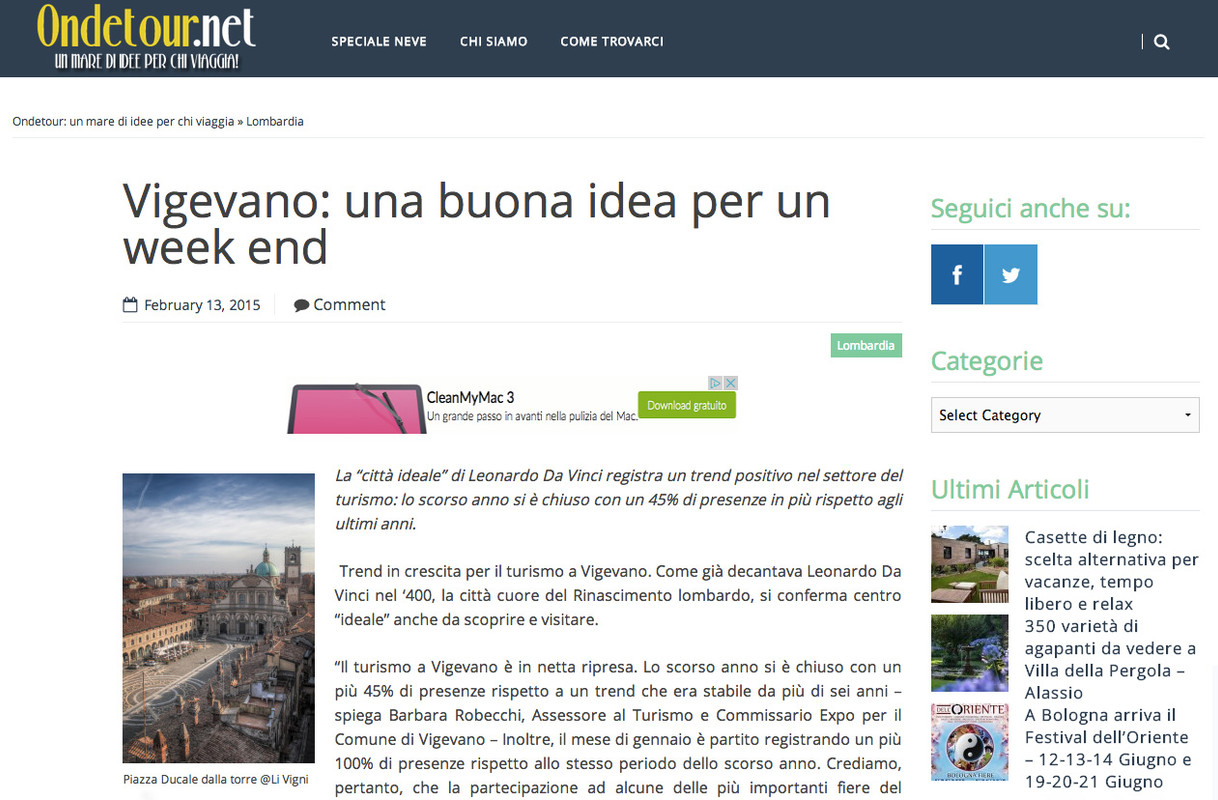 Photo from Vigevano portfolio
02/2015



Camper Life
Online magazine for camper lovers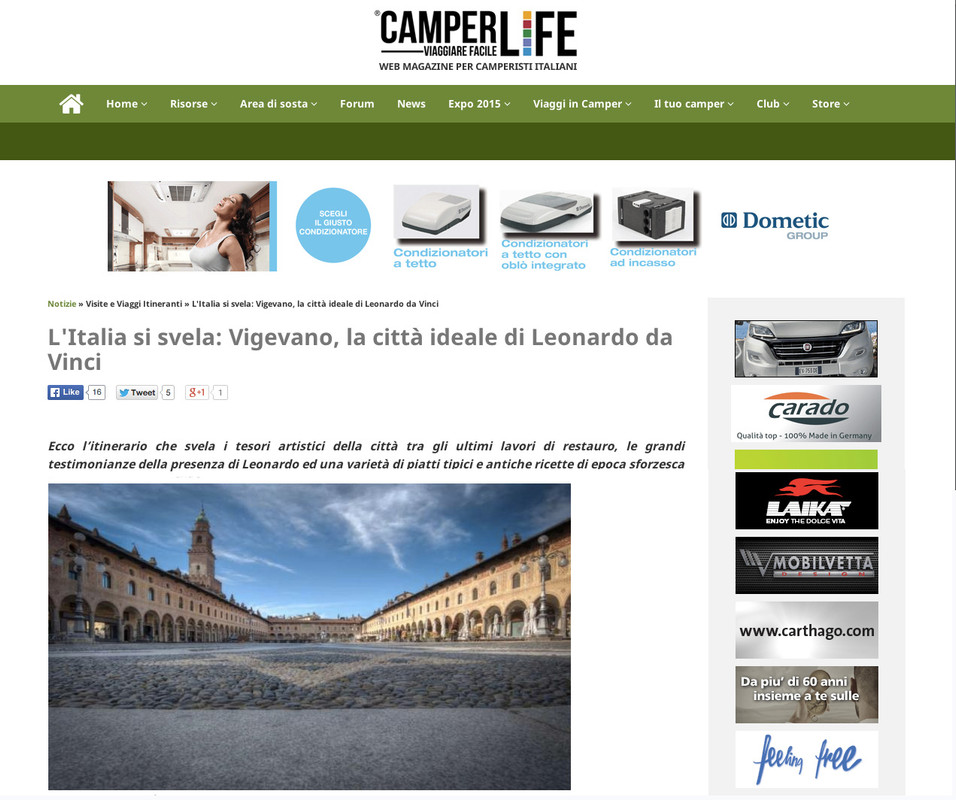 Photo from Vigevano portfolio
02/2015



Buon viaggio Italia
Online magazine for camper lovers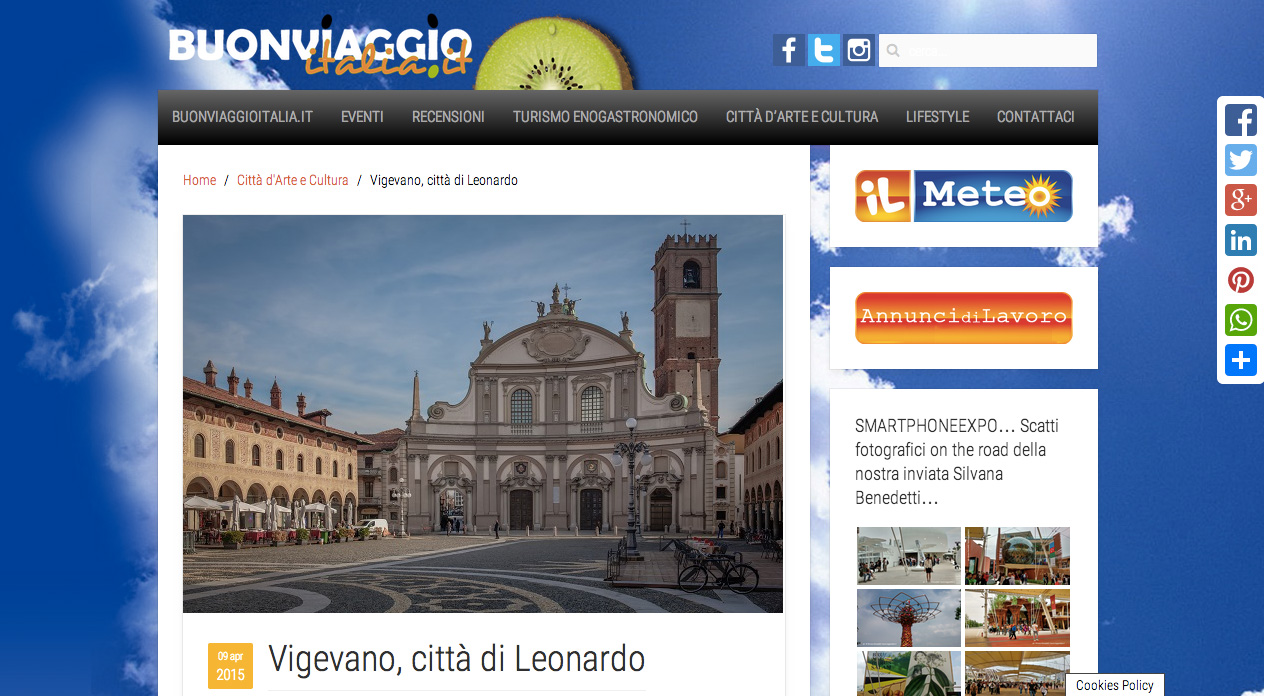 Photo from Vigevano portfolio
04/2015



El Universal
Mexican daily news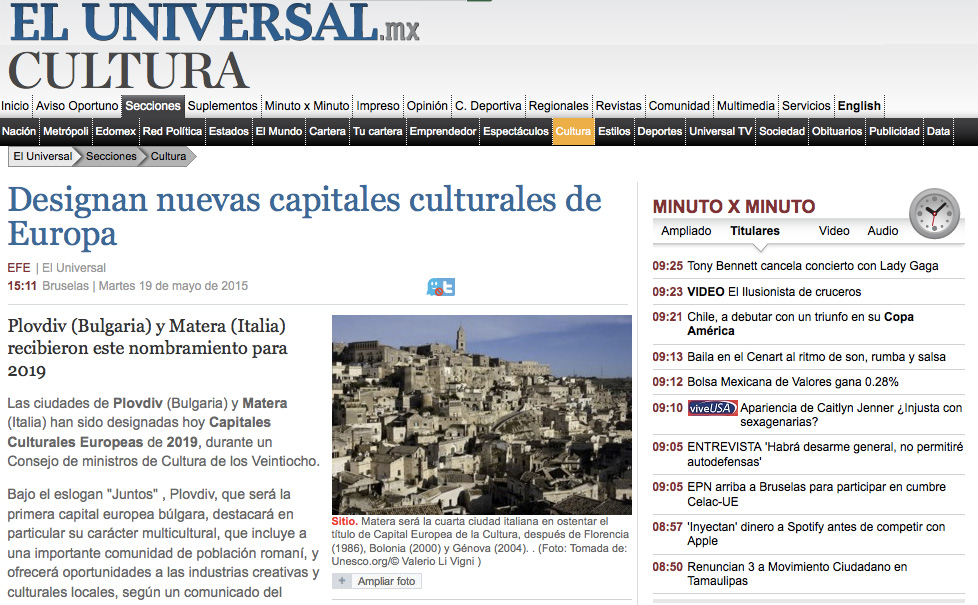 Photo from Matera portfolio
05/2015